Nowadays, a secure network infrastructure is not only a measure against network security threats, but also important to prevent impacts, maintain and ensure network security in order to deliver the best service to your clients.
What are the factors impacting your network security?
Inappropriate network security management. Mission critical networks, now, more than ever, have to be secure in order to reduce the risk of impact directly to service users.
Unauthorised accesses. Users must be granted the required access level to the resources and user activity must be tracked and registered.
Cybersecurity threats. Often cyber security attacks require a large volume of resources from your network, so it is key to be able to discover any deviation in order to protect your network and solve the problem.
What network security features does SGRwin offer?
Security Management Key Features
Log Activity Auditor
LDAP Configuration
Permissions
User, Groups and roles management
Create users and assigns permissions. Every user can be assigned rights (individual, roles and groups) by setting the access level to the network.
User's activities auditor. With our NMS you will be able to track and control the operations executed by the users. Furthermore, SGRwin has filters and reports to improve your analysis.
What are the advantages of our network security management feature?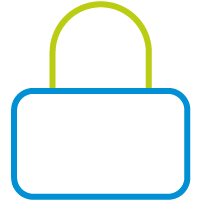 Avoids business and economic losses associated with risks, such as data leaks, security breaches and cyber-attacks, among other threats.
Prevents complex and costly outages.
Guarantees secure and controlled access to the network's resources.
Increases your competitiveness.
At SGRwin we are committed to keeping your information safe, assuring information security best practices according to our Information Security Management System. This way we can ensure our solution is completely secure and resilient, as well as, compliant with all data protection and security policies.