It is impossible to control and manage something that you do not know how it is performing. Network downtimes and outages could have a huge negative impact on your company that may involve economic and time losses. In this context, performance management is a key aspect of network management.
Our NMS enables network performance management assuring your mission-critical services.
Network performance management allows you to know how your network is performing, in this way, ensuring efficient management and anticipating problems.
Performance Management Key Features
History Statistics Viewer
Real Time Statistics Viewer
Real time statistics viewer
This kind of statistics viewer measures the desired network element (equipment, link, circuit or service) according to certain statistics such as error seconds, unavailability seconds and error rate, among others.
History statistics viewer
Our network performance monitoring stores historical information about network performance, providing a "long range" view of element conditions. This way you can identify behaviour and tendencies that cannot be identified by just monitoring the performance.
Why is network performance important for your business?
Network Performance Management is key to maintain your network optimised and healthy. This way, preventing costly outages.
Improves your customer experience by measuring the quality of the service provided by the equipment or the quality of a network´s service.
What are the advantages of our network performance feature?
Avoid and prevent bottlenecks guaranteeing the best performance of your equipment, servers and programs.
Optimised infrastructure, accessible from a single point, in order to get a complete overview, that makes decision-making easier.
Preventing outages and downtimes, as well as, enabling fast troubleshooting.
Analysis and infrastructure remodelling through provided data of your network´s bandwidth and traffic elements.
By preventing and reducing downtime, you will avoid business losses.
Easily manage a heterogeneous computing environment (i.e. multi-vendor and multi-technology)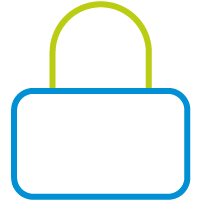 Security enforcement through anomalies detection.
Reports export is available.
SGRwin implements multi-vendor network performance management and brings you performance information related to different equipment such as PDH, SDH and packet based (IP/Internet) nodes, microwave radios, teleprotection, among others. Contact us!